Fall Arrived And I Took A Trip Back To 1992
Today I woke up knowing one thing: SNEAKS OR BUST. This is a pretty common Friday feeling, so I ran with it and worked backwards with my outfit, starting with Adidas. I decided to pull out a pair of jeans I haven't worn yet, these high-waisted 90's style Levis I randomly found at Anthropologie 1.5 years ago while seeking shelter from a monsoon. I've been on the fence about them and finally realized they cannot be worn while extremely bloated or if extreme weight gain occurs. Hence, I've avoided them. But they slipped on pretty nicely today so I kept going.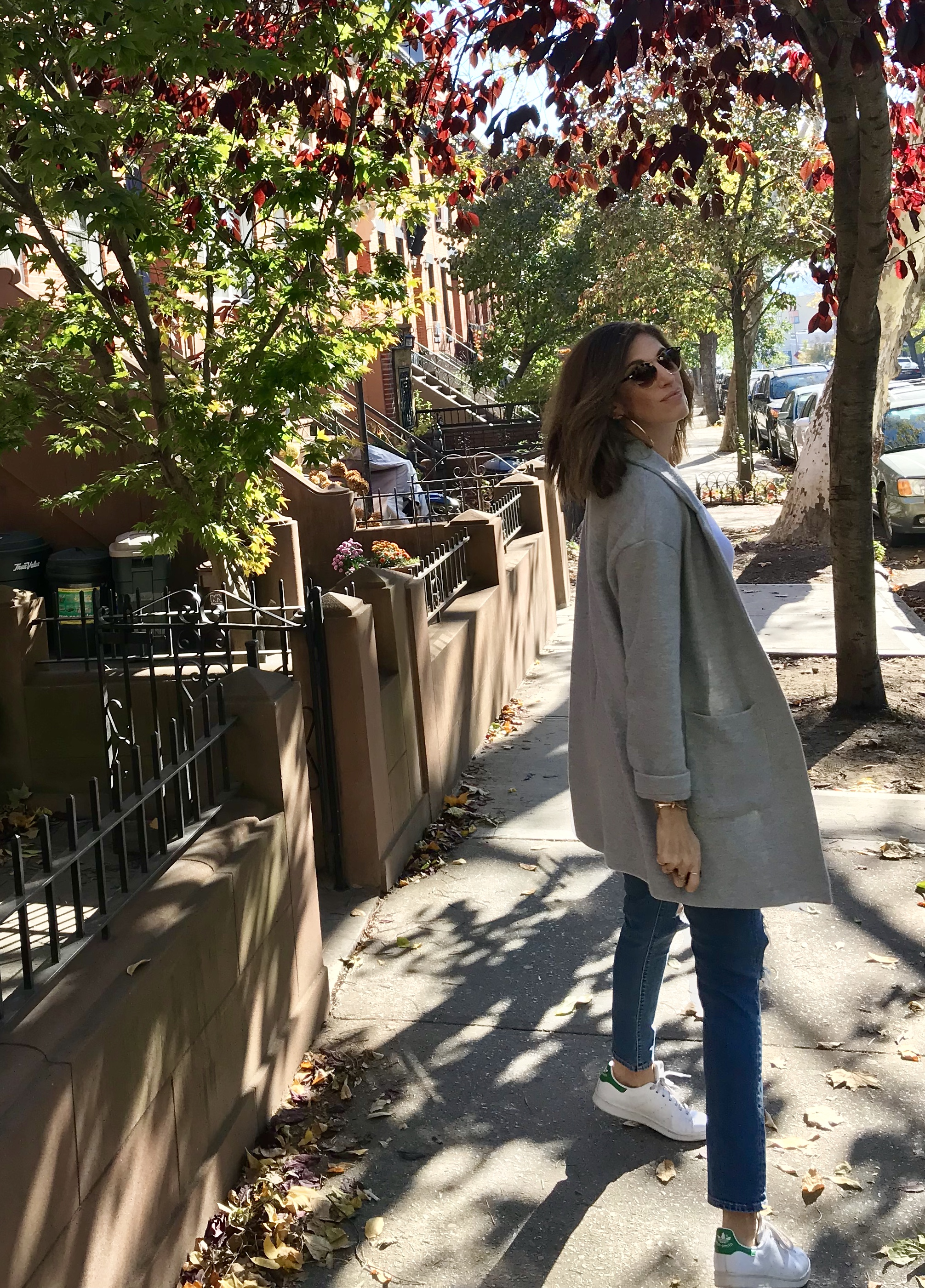 Next, while rummaging through my t-shirt drawer I came upon a WHITE BODYSUIT. I'm not quite sure what state of mind I was in that day at Zara 6 mos ago when I thought this might be a good idea, but today I rolled the dice again. In my bodysuit and high-waist jeans with big hoops I had a quick 90210 flashback. Then, I had a wedgie. You know, the kind you get from a BODYSUIT. I'm just not proportioned correctly for them. I knew staying in it would be pure misery all day and ain't nobody got time for that! I switched into a shrunken (possibly accidentally) Rag & Bone tee.
I put this supersoft long Zara cardi on top. Full disclosure: it's new. I've been working in Soho and have to walk by the damn store errday. This cardi beckoned to me and I rationalized that it's a classic, basic layering piece I'll wear the heck out of.
OutFit or OutFail?: Well all I can say is BUH BYE BODYSUIT! We tried, we failed. It's not me, it's you. I'm sorry that I'm not sorry. As for the jeans, they're a maybe. I need to try to wear them again and see how I really feel, from a flattering standpoint. What do you think?